Course details
«All-you-can-drink cospar ◎ Daily banquet course» Our shop Ichioshi Miyazaki Hyuga local chicken's beating!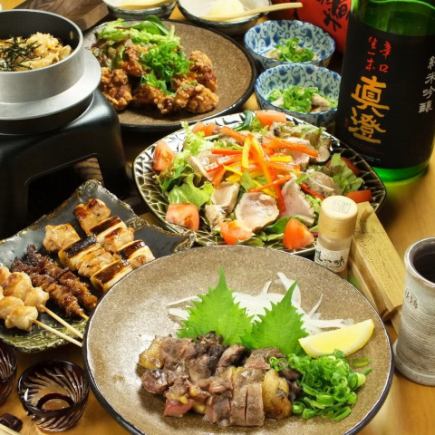 4000 yen
Tax-included price
Reservation deadline

Visit of hope the day before until 0:00
It is a reasonable course dish including a snack of Miyazaki Hyuga local chicken with popular No.1 of our shop, with all you can drink for 90 minutes.Tax included perfect 4,000 yen! ※ The use of the seat is 2 hours.
Course menu
Out per ◆
◆ Awaji chicken tataki Japanese style salad
◆ Miyazaki Hyuga chicken knockout
◆ Yakitori 3 types
◆ Deep-fried Awaji Chicken Special Special Negishi Sauce
◆ Miyazaki Hyuga locust chicken rice
◆ yuzu sherbet
2018/03/14 update